Plan information and documents
We make it easy for you to get the information and resources you need to better serve your patients and help your practice run smoothly.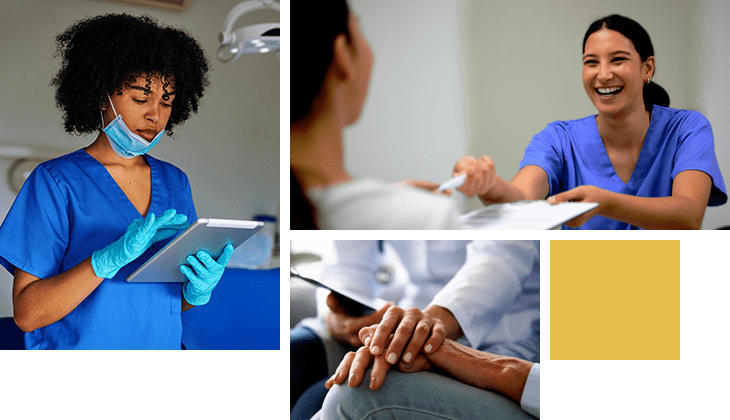 2023 Dental Manual and Guidelines
Important information you may need about our plans
View the Manual
2023 Dental Reference Guide
Dental benefits reference guide
View the guide
Reimbursement information
Dental reimbursement schedules
Our Participating Dental Reimbursement Schedules are available online for participating dental professionals through Availity Essentials: Payer Spaces > Resources.
Medicare Advantage dental reimbursement
Effective January 1, 2023, the reimbursement schedule amounts for covered services provided to Medicare Advantage members by dental provider shall be based upon the lesser of 1. allowable billed charges; or 2. the maximum allowable, determined by your network participation status in the following networks:
United Concordia Dental
DenteMax
Asuris Participating Dental
Asuris reserves the right to enter into additional agreements to rent or otherwise gain access to other provider networks in which dental providers may participate. Asuris shall place any additional networks within the list above or modify it by providing at least 60 days' advance notice.
For the Asuris Participating Dental fee schedule please visit Availity Essentials. For questions related to your participating agreement with United Concordia or DenteMax, please contact them directly using the online services provided.